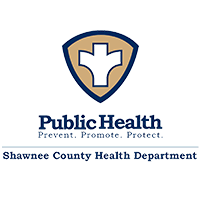 Shawnee County Nurse-Family Partnership (NFP): Shawnee County Health Department was the first implementation site in Kansas of the evidenced-based Nurse Family Partnership model of home visitation. NFP is the only intensive home visitation program in our community staffed exclusively by registered nurses.
NFP is designed to provide the long-term, intensive level of education and support required for positive outcomes in children of at-risk families. NFP enrolls families during early- to mid-pregnancy, and continues to follow the family after delivery, until the child is 24 months of age.
At exit from NFP, children and families are transitioned into other supportive services based on their specific needs.
Visit our website: http://www.shawneehealth.org/index.aspx?NID=251