Adverse Childhood Experiences (ACEs)
Childhood experiences, both positive and negative, have an impact on lifelong health outcomes and opportunity. For these reasons, early childhood experiences are an important health issue.
ACEs have been linked to:
risky health behaviors
chronic health conditions
low life potential 
early death
As the number of ACEs increases, so does the risk for these outcomes.
Creating safe, stable, nurturing relationships and environments for all children can have a positive impact on many health concerns and on the development of skills children need to reach their full potential. Click here for more information about ACEs.
How Adverse Childhood Experiences (ACEs) Affects Society
LIFE EXPECTANCY
People with six or more ACE's died nearly 20 years earlier on average than those without ACEs.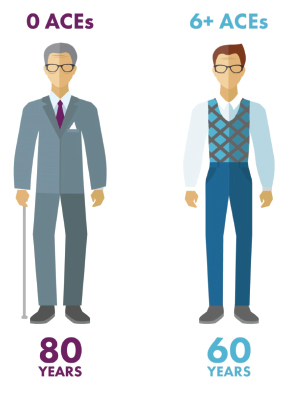 ECONOMIC TOLL
The Centers for Disease Control and Prevention (CDC) estimate that the lifetime costs associated with child maltreatment total over $121 billion.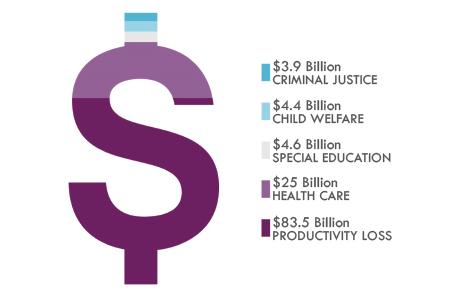 ACE Score & Work Problems